Thermal Camera Helps Expectant Mums See Their Unborn Babies
At Dundee Science Centre, we're making the miracle of pregnancy even more incredible! Thanks to our thermal camera, expectant moms are getting a chance to catch a glimpse of their unborn babies.
Our thermal camera has become a huge hit with pregnant women. They can now see the intriguing shapes of their babies right in their bellies. We couldn't resist sharing one heart-warming story on our Facebook page.
One thrilled mom sent us a message, saying, "When joking around at the science centre's heat camera, my partner and I noticed we could see our unborn baby. It was absolutely amazing. Our children were so excited to see their baby brother for the first time."
"Thank you for such a special experience and for a great day out overall."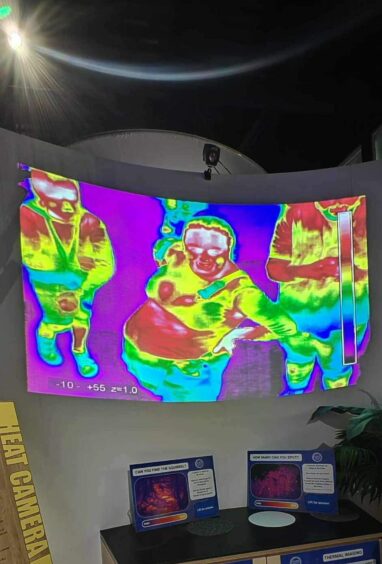 And it turns out, many other visitors have had similar experiences. One person wrote, "This was mine with my twins, you can clearly see them both and it was amazing for my family to see them both." Another even shared a picture, saying, "This was mine from 2019 when I was having our youngest. Think I was about 25 weeks at this point."
George Wickenden, our marketing and audience development lead, shared his excitement, saying, 'We were thrilled when this mom-to-be reached out after her visit. It's heart-warming to hear how special it was for her, her partner, and their kids to see such a clear image of their baby during a family day out. Our visitors are always captivated by the infrared camera, but moments like these are truly extraordinary.'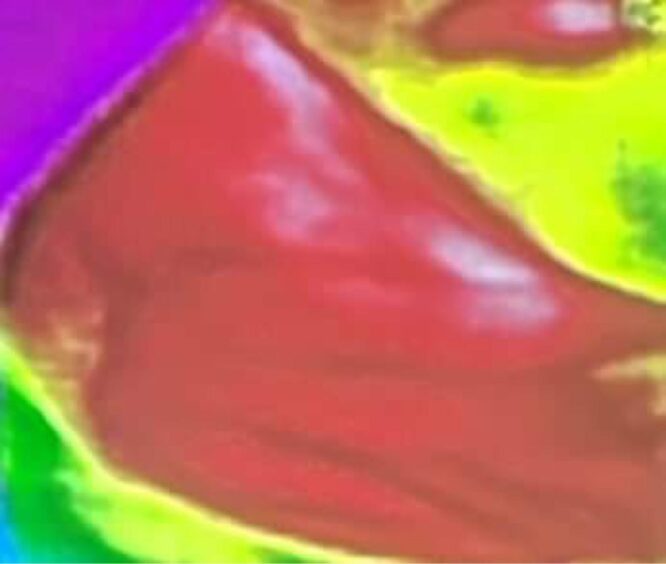 So how does it work? An infrared camera captures the thermal energy or heat of its subject and turns it into an electronic image. The precision of this technology is evident in these amazing images.
We're equally thrilled to hear from others who've had similar enchanting experiences. We can't wait to welcome these growing families back to the centre. Come and witness the magic of life with us at Dundee Science Centre!"